Welcome to Amsterdam
Dive into the bustling Amsterdam and discover famous and hidden gems. There is plenty to do! So you can go shopping in the 9 streets, a neighbourhood full of unique boutiques and shops. Or experience the atmosphere of the picturesque Jordaan where there are plenty of places to pop down. As far as culture is concerned, Amsterdam is also a good place. You will find various world museums about art, history and nature, beautiful courtyards and beautiful historic canals.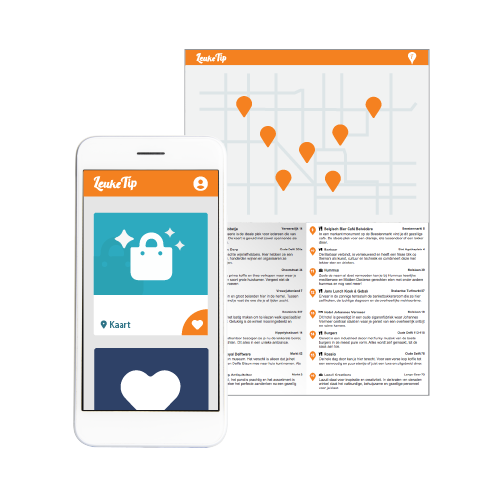 An unforgettable trip in Amsterdam
Discover Amsterdam together with LeukeTip. We believe that planning a city trip should not cost you time or stress. Whether you are looking for a last-minute visit or planning a complete city trip, together with locals we will show you the way in beautiful Amsterdam. With a printed city guide or mobile in your hand, you can easily discover the nicest places and encounter unforgettable experience.
What do you want to discover?
Hotspots you shouldn't miss
The hundred-year-old Albert Cuypmarkt is much sung and described. On the well-known market you will find real Amsterdam humor and many stalls.
Experience the luxury in rooms designed by Remy Meijers, step into the city centre and enjoy French cuisine and wines in the award-winning restaurant.
This contemporary hotel stands out against the industrial background of the NDSM shipyard. Comfortable, stylish and close to the ferry.
The Oosterpark Hotel Arena, formerly an orphanage, now has beautiful rooms with high ceilings, fine details and wooden beams.
---
LeukeTip
Discover Dutch Cities - In 5 minutes your own city guide
www.leuketip.com