Welcome to Amsterdam
Dive into bustling Amsterdam and discover familiar and hidden gems. There's plenty to do! So you can enjoy shopping in the 9 streets, a district full of unique boutiques and shops. Or experience the atmosphere of the picturesque Jordaan where there are enough places to pop down. As far as culture is concerned, Amsterdam is also good. You will find various world museums about art, history and nature, beautiful courtyards and beautiful historic canals.
What do you want to discover?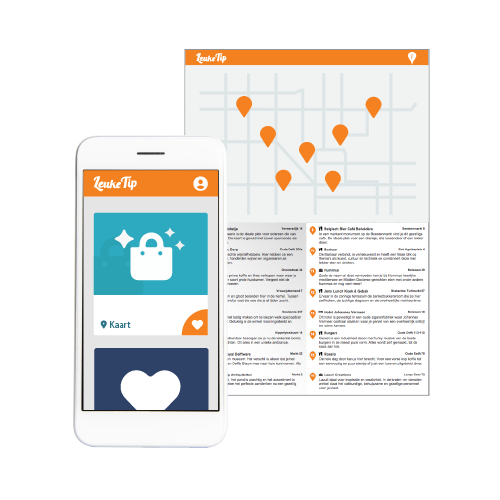 An unforgettable trip in Amsterdam
Discover Amsterdam together with LeukeTip. We believe that planning a city trip should not cost you time or stress. Whether you are looking for a last-minute visit or planning a complete city trip, together with locals we will show you the way in beautiful Amsterdam. With a printed city guide or mobile in your hand, you can easily discover the nicest places and encounter unforgettable experience.
Start exploring with a ready-made city guide
Hotspots you shouldn't miss
---
LeukeTip
Discover Dutch Cities - In 5 minutes your own city guide
www.leuketip.com