Welcome to Dordrecht
In Dordrecht you will not find canals but ports. Central to this city is a beautiful harbour area, full of warehouses and merchant houses, where traces of a powerful past can still be discovered. You can also shop in the ancient Dorddt streets to your heart's content. Behind ancient facades you will find fashionable specialty shops and craft shops. Discover several museums and plenty of flavours in atmospheric restaurants.
What do you want to discover?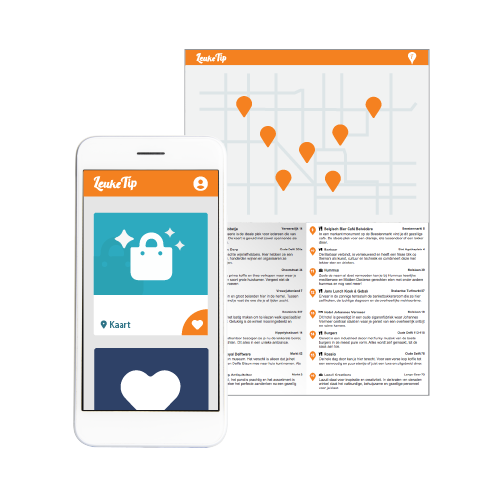 An unforgettable trip in Dordrecht
Discover Dordrecht together with LeukeTip. We believe that planning a city trip should not cost you time or stress. Whether you are looking for a last-minute visit or planning a complete city trip, together with locals we will show you the way in beautiful Dordrecht. With a printed city guide or mobile in your hand, you can easily discover the nicest places and encounter unforgettable experience.
Start exploring with a ready-made city guide
Hotspots you shouldn't miss
In this cozy children's department store they have a soft spot for sustainable beautiful toys, children's books, fine hobby materials and cheerful happymakers.
This court actually consists of 4 courtyards, connected by gates. The homes were initially intended for destitute families and women.
Experience the cozy living atmosphere and of course the delicious cakes at this trendy lunchroom with terrace in the historic centre of Dordrecht.
A beautiful combination of a 17th century building and delicious chocolate. For handmade chocolates, truffles, chocolate facades, workshops and more.
---
LeukeTip
Discover Dutch Cities - In 5 minutes your own city guide
www.leuketip.com