Welcome to Dordrecht
In Dordrecht you will not find canals but ports. Central to this city is a beautiful harbour area, full of warehouses and merchant houses, where traces of a mighty past can still be discovered. You can also shop in the ancient Dordrecht streets to your heart's content. Behind centuries-old façades you will find fashionable specialty shops and craft shops. Discover various museums and numerous flavors in atmospheric restaurants.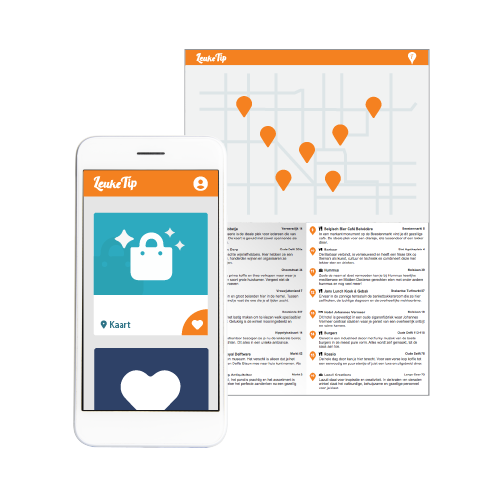 An unforgettable trip in Dordrecht
Discover Dordrecht together with LeukeTip. We believe that planning a city trip should not cost you time or stress. Whether you are looking for a last-minute visit or planning a complete city trip, together with locals we will show you the way in beautiful Dordrecht. With a printed city guide or mobile in your hand, you can easily discover the nicest places and encounter unforgettable experience.
Start exploring with a ready-made city guide
What do you want to discover?
Hotspots you shouldn't miss
Discover the beautiful Dordrecht from a classic wooden boat from Imbarcazione Barone. For cruises, water taxi and packages.
Perfume boutique with carefully selected perfumes from Italy for an exclusive, elegant, sensual and timeless fragrance experience.
Paintings, Dutch glass, utensils such as maritime compases, home accessories and much more. Here they have a passion for antiques.
---
LeukeTip
Discover Dutch Cities - In 5 minutes your own city guide
www.leuketip.com