Welcome to Leeuwarden
Leeuwarden is the proud capital of Fryslân. In the beautiful old town you will find no less than 575 national monuments. So there is plenty to see during a city walk. But Leeuwarden has more in store. Here you will find a number of unique museums and you can enjoy shopping in atmospheric streets. In Leeuwarden there are also plenty of places to discover where you can pop down for a cup of coffee, lunch, dinner or drinks. So enjoy it!
What do you want to discover?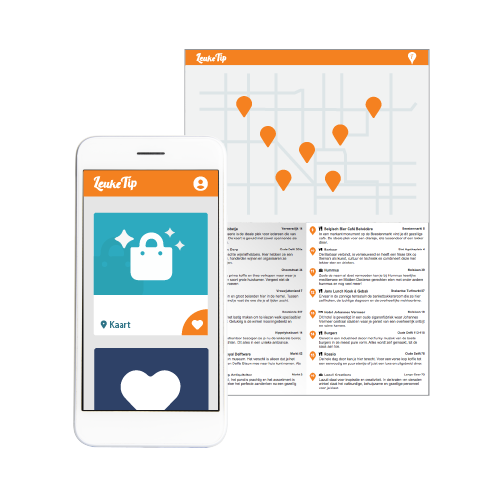 An unforgettable trip in Leeuwarden
Discover Leeuwarden together with LeukeTip. We believe that planning a city trip should not cost you time or stress. Whether you are looking for a last-minute visit or planning a complete city trip, together with locals we will show you the way in beautiful Leeuwarden. With a printed city guide or mobile in your hand, you can easily discover the nicest places and encounter unforgettable experience.
Start exploring with a ready-made city guide
Hotspots you shouldn't miss
An evening of enjoying delicious organic dishes at By Ús. Thanks to the cooperation with regional companies, the products are fresh.
For lovers of contemporary art, Galerie de Roos van Tudor is a nice stop during a day in the city.
Enjoy royal in an 18th century palace at Us Heit. The delicious culinary delights are provided by chek-chef Jelmer Haga.
---
LeukeTip
Discover Dutch Cities - In 5 minutes your own city guide
www.leuketip.com