Welcome to Leeuwarden
Leeuwarden is the proud capital of Fryslân. In the beautiful historic city centre you will find no less than 575 national monuments. So there is plenty to see during a city walk. But Leeuwarden has more in store. So you will find a number of unique museums and you can go shopping in atmospheric streets. In Leeuwarden there are plenty of places to discover where you can enjoy a cup of coffee, lunch, dinner or drink. So enjoy it!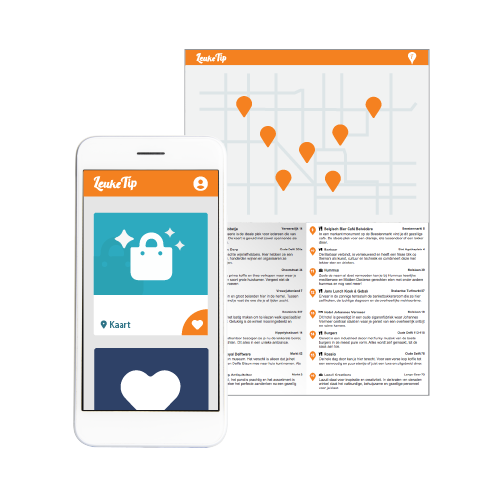 An unforgettable trip in Leeuwarden
Discover Leeuwarden together with LeukeTip. We believe that planning a city trip should not cost you time or stress. Whether you are looking for a last-minute visit or planning a complete city trip, together with locals we will show you the way in beautiful Leeuwarden. With a printed city guide or mobile in your hand, you can easily discover the nicest places and encounter unforgettable experience.
Start exploring with a ready-made city guide
What do you want to discover?
Hotspots you shouldn't miss
At Keukencafé TOTT the tastiest satay of Leeuwarden is served. Also for fish lovers and vegetarians there are delicious dishes on the menu.
A wonderful mess!! Vintage shop 2thepoint for unique vintage and retro-inspired clothing, gifts, accessories, meeting and more...
In this narrowest shop in the Netherlands you will find the most delicious handmade chocolates and the tastiest chocolate of top quality.
The smallest Art Nouveau theatre in Europe. In the magical monumental building you can enjoy concerts, theatre, cabaret, lectures and exhibitions.
---
LeukeTip
Discover Dutch Cities - In 5 minutes your own city guide
www.leuketip.com