Welcome to Leiden
The compact Leiden has something for everyone. So you can see hundreds of monuments walking or sailing. Discover Rembrandt masterpieces, treasures from all over the world and the secrets of the human body in museums. And shop in atmospheric streets and alleys. For conviviality, this university city is also good thanks to a variety of restaurants and cafés. Keep your eyes open, keys pop up everywhere in the city centre, the weapon of the city.
What do you want to discover?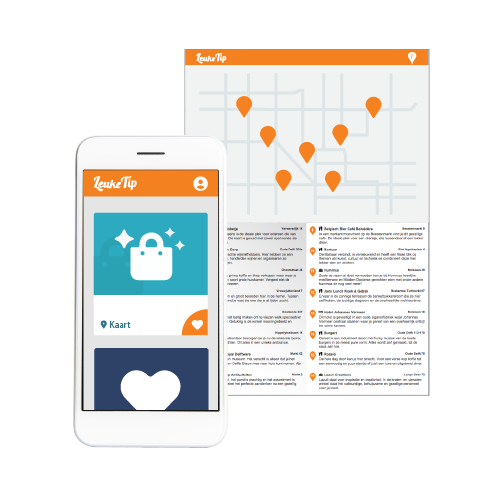 An unforgettable trip in Leiden
Discover Leiden together with LeukeTip. We believe that planning a city trip should not cost you time or stress. Whether you are looking for a last-minute visit or planning a complete city trip, together with locals we will show you the way in beautiful Leiden. With a printed city guide or mobile in your hand, you can easily discover the nicest places and encounter unforgettable experience.
Start exploring with a ready-made city guide
Hotspots you shouldn't miss
Come and stay in the striking Waag, also known as the living room of Leiden, where you have lunch and dinner in a beautiful, historic atmosphere.
From 1616 to 1969 this square was the stage of the livestock market. The ringing of the 'Sheep Bell 'between number 9 and 10 gave the go-ahead for the trade.
At Fletcher you will experience 4-star luxury. On the 11th floor you will discover a wellness resort. Ideal for a city trip and a wellness weekend.
Located within walking distance of shops and train station, Hotel de Doelen is situated on a beautiful canal and offers 18 nicely furnished rooms with all facilities.
---
LeukeTip
Discover Dutch Cities - In 5 minutes your own city guide
www.leuketip.com