Welcome to Leiden
The compact Leiden has something for everyone. So you can see hundreds of monuments walking or sailing. Discover Rembrandt masterpieces, treasures from all over the world and the secrets of the human body in museums. And shop in atmospheric streets and alleys. For conviviality, this university city is also good thanks to a variety of restaurants and cafés. Keep your eyes open, keys pop up everywhere in the city centre, the weapon of the city.
What do you want to discover?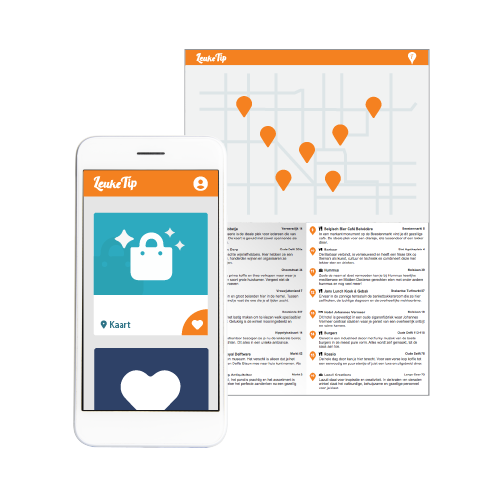 An unforgettable trip in Leiden
Discover Leiden together with LeukeTip. We believe that planning a city trip should not cost you time or stress. Whether you are looking for a last-minute visit or planning a complete city trip, together with locals we will show you the way in beautiful Leiden. With a printed city guide or mobile in your hand, you can easily discover the nicest places and encounter unforgettable experience.
Start exploring with a ready-made city guide
Hotspots you shouldn't miss
A music specialty store run by mere enthusiasts. You will find records, CDs, DVDs and regularly swinging instore concerts.
For almost 900 years this church has been an important meeting place in Leiden, nowadays used for concerts and events.
Silvester's range consists of a wide collection of children's and youth books, song books, fairy tales and educational games.
At Jut en Juul you will find unique items for the youngest. From maternity gifts to care products and from soft toys to nursery accessories.
---
LeukeTip
Discover Dutch Cities - In 5 minutes your own city guide
www.leuketip.com