Welcome to Alkmaar
Alkmaar is best known as the cheese town. But besides the Cheese Market, there is much more to do in this historic city. Stroll through D'Oude city with its authentic shops, visit one of the hidden courtyards or visit the Waagplein or the Platte Stone Bridge. With its beautiful canals, Alkmaar is also easy to discover from the water. Go on a cruise or navigate under the low bridges with a rented boat.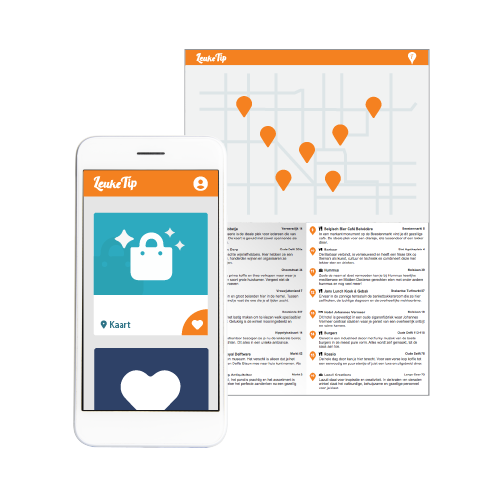 An unforgettable trip in Alkmaar
Discover Alkmaar together with LeukeTip. We believe that planning a city trip should not cost you time or stress. Whether you are looking for a last-minute visit or planning a complete city trip, together with locals we will show you the way in beautiful Alkmaar. With a printed city guide or mobile in your hand, you can easily discover the nicest places and encounter unforgettable experience.
Start exploring with a ready-made city guide
Free city guide
Alkmaar
Attractive cheese town with beautiful old town
Free city guide
Alkmaar
Lisa tells you about the hidden gems you need to see
Free city guide
Alkmaar
From lunchroom to salad bar and bowl of soup. 10 lunch hotspots
Free city guide
Alkmaar
Go back in time at these 10 historic sites
What do you want to discover?
Hotspots you shouldn't miss
Let yourself be surprised by the unique character of the streets in this district. The old merchants and warehouses now offer space for creative shops.
For personal advice and questions about whiskey, you've come to the right place. With passion they tell you about the different bottles here.
---
LeukeTip
Discover Dutch Cities - In 5 minutes your own city guide
www.leuketip.com