Welcome to Arnhem
In addition to many parks, this green city has a special old town. Discover, for example, the 30 centuries-old cellars, a mysterious place beneath the city centre. In the atmospheric city centre you can also shop well, there are large department stores, many small specialty shops and fashion boutiques. Around the Korenmarkt it is also good to stay thanks to its many terraces, cafes and restaurants.
What do you want to discover?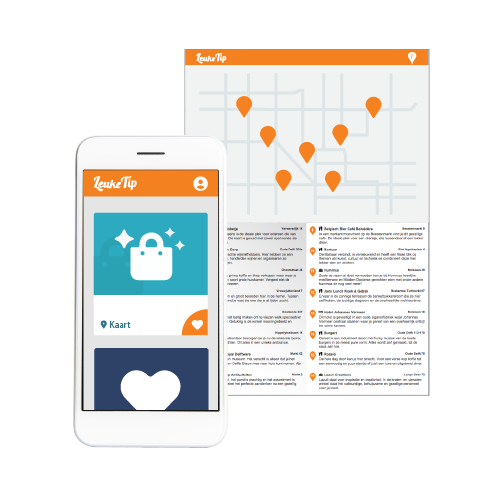 An unforgettable trip in Arnhem
Discover Arnhem together with LeukeTip. We believe that planning a city trip should not cost you time or stress. Whether you are looking for a last-minute visit or planning a complete city trip, together with locals we will show you the way in beautiful Arnhem. With a printed city guide or mobile in your hand, you can easily discover the nicest places and encounter unforgettable experience.
Hotspots you shouldn't miss
In the heart of Arnhem, opposite the Sonsbeekpark, the charming and welcoming Hotel Molendal is built in Art Nouveau architecture.
These Mexican shoes are elegant and offer comfort. The foam layer in the sole is the secret of these fine shoes.
IMAZE yourself in the past in this nostalgic, old school barbershop. Too bad for the ladies, because only men are cut and shaved here.
After a visit to Arnhem, just 5 km away you can relax in the English garden and enjoy a tasty meal.
---
LeukeTip
Discover Dutch Cities - In 5 minutes your own city guide
www.leuketip.com