Welcome to Breda
There is plenty to do in Burgundy Breda. Whether you're going for a day of shopping, enjoying good food or looking around, this welcoming city has something for everyone. In the city centre you will find nice shopping streets, boutiques and coffee bars. But also in terms of museums, history and monuments, Breda will not disappoint you. The conviviality can be found at the many lunchrooms and restaurants in the city.
What do you want to discover?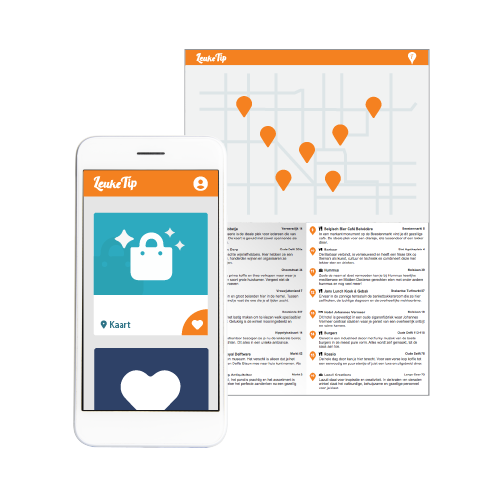 An unforgettable trip in Breda
Discover Breda together with LeukeTip. We believe that planning a city trip should not cost you time or stress. Whether you are looking for a last-minute visit or planning a complete city trip, together with locals we will show you the way in beautiful Breda. With a printed city guide or mobile in your hand, you can easily discover the nicest places and encounter unforgettable experience.
Hotspots you shouldn't miss
You can not only go here as a woman, but also the children can join us to score a beautiful second-hand clothing item or unique bag.
Here you will find beautiful clothes that are handmade in our own workshop in the store. Discover clothes with a nod to the 50s, 60s and 70s.
At Tres Art, the works of many renowned artists come together. Be amazed by beautiful paintings and sculptures.
Do you fancy good wine, specialty beer and delicious tapas dishes? Then stop by the Boterhal, because they have all this to offer.
---
LeukeTip
Discover Dutch Cities - In 5 minutes your own city guide
www.leuketip.com