Welcome to Breda
There is plenty to do in Burgundy Breda. Whether you're going for a day of shopping, enjoying good food or looking around, this welcoming city has something for everyone. In the city centre you will find nice shopping streets, boutiques and coffee bars. But also in terms of museums, history and monuments, Breda will not disappoint you. The conviviality can be found at the many lunchrooms and restaurants in the city.
What do you want to discover?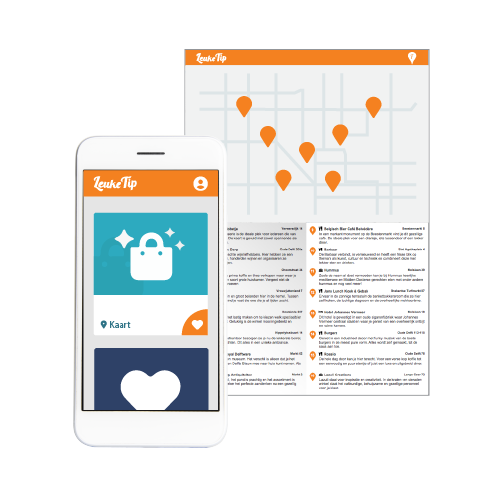 An unforgettable trip in Breda
Discover Breda together with LeukeTip. We believe that planning a city trip should not cost you time or stress. Whether you are looking for a last-minute visit or planning a complete city trip, together with locals we will show you the way in beautiful Breda. With a printed city guide or mobile in your hand, you can easily discover the nicest places and encounter unforgettable experience.
Hotspots you shouldn't miss
Freshly roasted coffee beans, pastries made in the house with great love, generous sandwiches, fresh daily soups or an extensive 6-course high tea.
Small in surface area, but large in assortment. This specialist has everything in the field of board games, card games and puzzles.
In this art gallery you will find beautiful paintings and photo art in many colors, sizes and styles. From abstract art to quieter landscapes.
Mirjam sells beautiful homemade leather bags. For men there are beautiful work bags and for the woman there is a beautiful bag for every occasion.
---
LeukeTip
Discover Dutch Cities - In 5 minutes your own city guide
www.leuketip.com