Welcome to Purmerend
Purmerend was originally focused on fishing and shipping. Nowadays it's a city where you can have a fun day shopping. The centre, with the Koemarkt as the centre, has a village feel. In Purmerend you will still find one-man businesses that have been run by families from the neighbourhood for years, such as Melkhandel Kuyt. Besides unique shops in Purmerend you will also find monuments with beautiful facades and cosy restaurants.
What do you want to discover?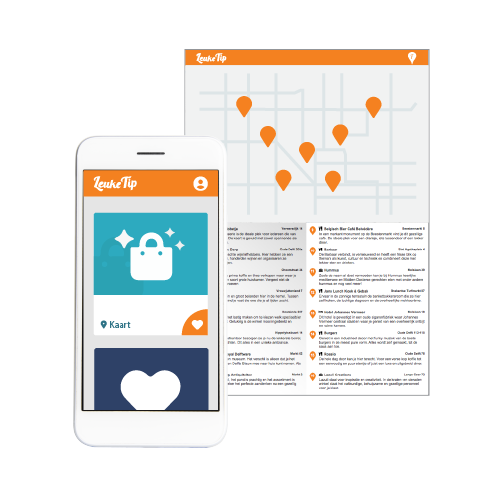 An unforgettable trip in Purmerend
Discover Purmerend together with LeukeTip. We believe that planning a city trip should not cost you time or stress. Whether you are looking for a last-minute visit or planning a complete city trip, together with locals we will show you the way in beautiful Purmerend. With a printed city guide or mobile in your hand, you can easily discover the nicest places and encounter unforgettable experience.
Start exploring with a ready-made city guide
Hotspots you shouldn't miss
The World Stores are full of original gifts and delicious food from other cultures. Made with respect for people and the environment.
Return in time. The nostalgic décor and the craftsmanship of the hairdressers make it a special experience to be cut here.
For babies and children up to about 9 years old as for the mommies, this clothing store has the best clothing in house for trendy and trendy look.
---
LeukeTip
Discover Dutch Cities - In 5 minutes your own city guide
www.leuketip.com