Welcome to Den Bosch
The cosy Brabant atmosphere is felt in the centre of Den Bosch ('s-Hertogenbosch). Walking through the special city centre there is plenty to discover. From small authentic streets full of unique shop to hot spots to eat or drink. Experience this vibrant city, shop on it and see beautiful historic buildings. Den Bosch is also one of the nicest cities to experience carnival.
What do you want to discover?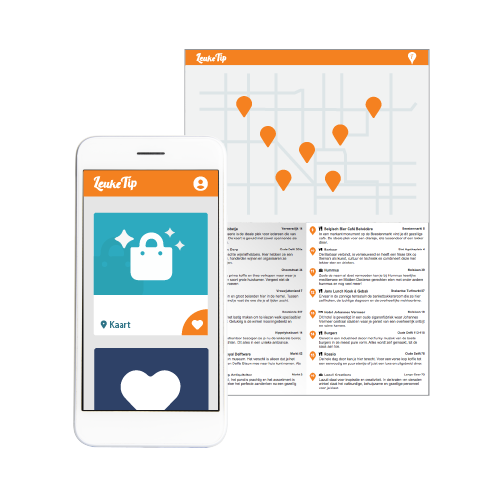 An unforgettable trip in Den Bosch
Discover Den Bosch together with LeukeTip. We believe that planning a city trip should not cost you time or stress. Whether you are looking for a last-minute visit or planning a complete city trip, together with locals we will show you the way in beautiful Den Bosch. With a printed city guide or mobile in your hand, you can easily discover the nicest places and encounter unforgettable experience.
Start exploring with a ready-made city guide
Hotspots you shouldn't miss
Look out over De Binnendieze and enjoy the delicious dishes that Van Puffelen has to offer. Also for lunch you are in the right place.
Step into grandmother's time and give your eyes a living in this cute, authentic and nostalgic candy shop. Come taste all the goodies!
A delicious cheese board in combination with a delicious glass of wine and also affordable. That's what you can expect at Wijn bij Stijn.
---
LeukeTip
Discover Dutch Cities - In 5 minutes your own city guide
www.leuketip.com