Welcome to Deventer
In this lively city on the IJssel it is a good place to stay. Dive into historic streets, stroll through beautiful city squares and taste the atmosphere. In the centre full of character, let yourself be surprised by the diverse range of shops and visit unique shops that you must have seen. In addition, look around and discover the centuries-old monuments that houses the city. For a delicious lunch, dinner or drinks you don't have to look far in Deventer, there's something for everyone!
What do you want to discover?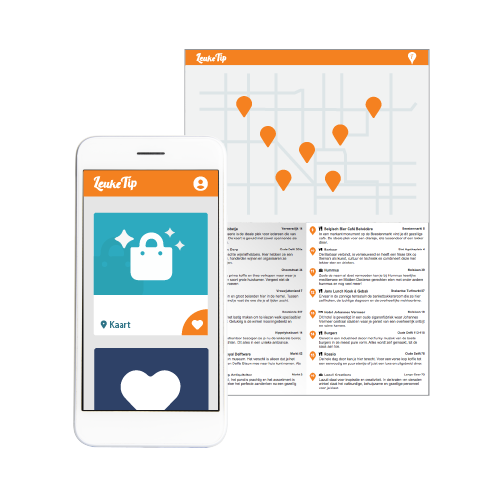 An unforgettable trip in Deventer
Discover Deventer together with LeukeTip. We believe that planning a city trip should not cost you time or stress. Whether you are looking for a last-minute visit or planning a complete city trip, together with locals we will show you the way in beautiful Deventer. With a printed city guide or mobile in your hand, you can easily discover the nicest places and encounter unforgettable experience.
Hotspots you shouldn't miss
Gift shop where you come for beautiful gifts with a special story, from home accessories, jewelry and books, to delicious food and drinks.
Choose a dish from the menu with influences from all over the world, will it be a Swiss cheese fondue or the Egyptian stuffed peppers?
Are you looking for a surprising home accessory, an original gift or a nice clothing item? At the store Hoge Ramen they have it all.
Located on the IJssel with a beautiful view over Deventer you will find this luxury design hotel where you relax and settle on the lovely terrace.
---
LeukeTip
Discover Dutch Cities - In 5 minutes your own city guide
www.leuketip.com