Welcome to Middelburg
Go on a discovery in the characteristic Middelburg. Dive into the historic center and discover a rich past. The city, which was founded by Vikings and was important at the time of the VOC, is home to numerous beautiful monuments, beautiful facades and medieval streets. In addition to many sights, you will also find a lot of special shops, boutiques, nice squares and cozy places to taste delicious dishes in Middelburg.
What do you want to discover?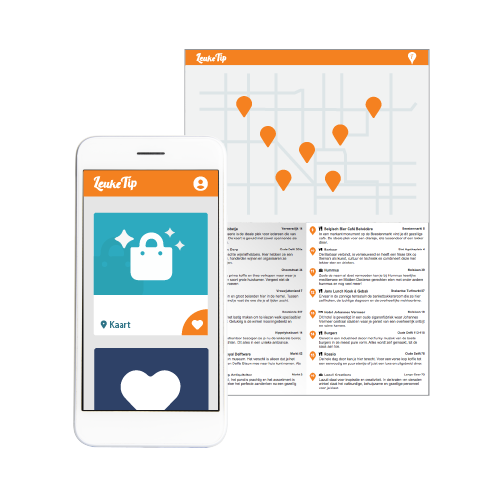 An unforgettable trip in Middelburg
Discover Middelburg together with LeukeTip. We believe that planning a city trip should not cost you time or stress. Whether you are looking for a last-minute visit or planning a complete city trip, together with locals we will show you the way in beautiful Middelburg. With a printed city guide or mobile in your hand, you can easily discover the nicest places and encounter unforgettable experience.
Hotspots you shouldn't miss
Old times revive at Lieve Hemel. Besides nice furniture also tableware, lamps, vintage bags, saints statues and retro items.
The combination of music, food and drinks creates a cozy casual atmosphere. Swing along with the live music and enjoy a delicious beer.
Can you resist the temptation of the extensive collection at Omoda? Or do you pamper yourself with new shoes, boots or a beautiful bag?
---
LeukeTip
Discover Dutch Cities - In 5 minutes your own city guide
www.leuketip.com