The 13 most beautiful sights and museums to visit in Middelburg
When you walk into the centuries-old Middelburg, the Abbey Tower, the Lange Jan, will stand out. This tower shows up everywhere and it is a real experience to climb it. Middelburg is one of the trading cities of the VOC. You can still feel the city's prosperous past when you walk through the city centre. Visit the Zeeuwse Museum or walk past the 15th century Town Hall, the Hofje under the Tower and the 17th century Kuiper Gateway. Or go on a cruise and see the glorious past from a different angle. Save your favorite spots on your city guide and explore.
Immerse yourself in the history of Zeeland and give your eyes a living in the Zeeuwse museum. You are in a treasure trove full of history and art.
Create your own guide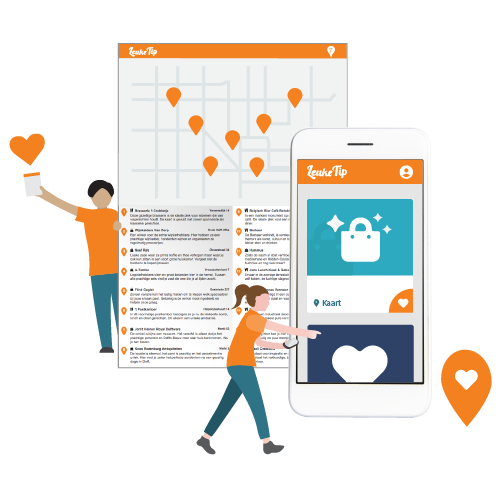 You're doing well!
Are you curious about your new city guide? View it via [My guide] and find all the places you have collected together conveniently.
How do you set off?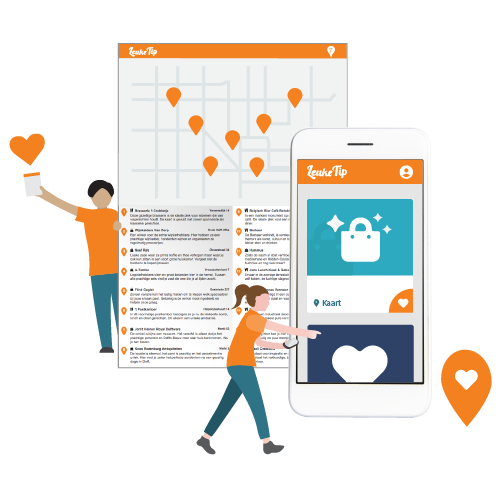 Create your own profile
This way your guides are always saved
The Spijkerbrug has very special details. The richly decorated bridge has a lifting mechanism. This allows boats to enter the harbour.
Formerly a shooting range, inn and hospital, nowadays a grand-café and cinema with a beautiful view over the city centre from the tower.
This courtyard is very appropriate to be found at the foot of the Abbey Tower Lange Jan and was created during the Reconstruction of Middelburg.
This round shelving mill from 1735 at the Vlissings Bolwerk in Middelburg is run by a group of voluntary mills.
Admire the beautiful town houses and warehouses from the VOC era and look for a cosy restaurant or terrace in the harbour of Middelburg.
Imagine yourself in the 17th century and walk through the narrow street of the Kuiper Gate. In the past, barrels and vats were made in this street.
---
LeukeTip
Discover Dutch Cities - In 5 minutes your own city guide
www.leuketip.com