Welcome to Utrecht
Utrecht is a large but cozy city where you can experience everything. Under the watchful eye of the imposing Domtoren, dive into the side streets of the Oudegracht and discover trendy shops and coffee bars located in beautiful buildings. In the compact centre, let yourself be surprised by the beautiful canals with unique basements, look for the cosiness in charming squares and be amazed by museums that you will not find anywhere else. This bustling city has enough in store!
What do you want to discover?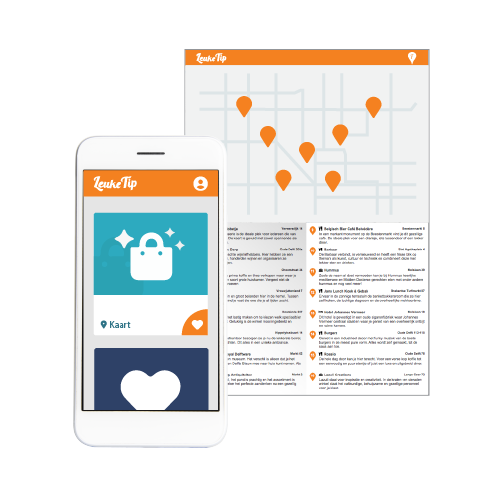 An unforgettable trip in Utrecht
Discover Utrecht together with LeukeTip. We believe that planning a city trip should not cost you time or stress. Whether you are looking for a last-minute visit or planning a complete city trip, together with locals we will show you the way in beautiful Utrecht. With a printed city guide or mobile in your hand, you can easily discover the nicest places and encounter unforgettable experience.
Start exploring with a ready-made city guide
Hotspots you shouldn't miss
---
LeukeTip
Discover Dutch Cities - In 5 minutes your own city guide
www.leuketip.com