Welcome to Hoorn
Hoorn is a historic city with a special atmosphere. The past of the mighty VOC is still present. Take a look at old warehouses or visit the charming harbour where, with a little luck, you will see how fishermen hang their nets dry. Besides the many monuments Hoorn has several museums and a varied shopping offer. In the center you will find nice home shops but also special antique and fashion shops.
What do you want to discover?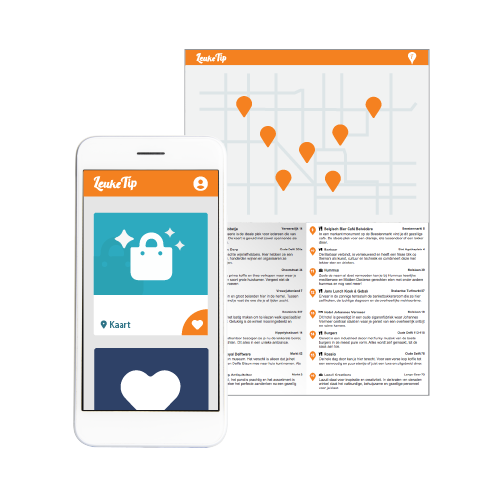 An unforgettable trip in Hoorn
Discover Hoorn together with LeukeTip. We believe that planning a city trip should not cost you time or stress. Whether you are looking for a last-minute visit or planning a complete city trip, together with locals we will show you the way in beautiful Hoorn. With a printed city guide or mobile in your hand, you can easily discover the nicest places and encounter unforgettable experience.
Start exploring with a ready-made city guide
Hotspots you shouldn't miss
It tells about life in the last century by means of many objects and interiors. A visit full of surprise and recognition.
Hoorn has its own beach pavilion with spacious terrace on the water of the Markermeer. Top location to enjoy a snack and a drink.
Explore the harbours of Hoorn from the water, take a cruise along the city's coastline or go for a ride to another stop in the port.
A museum harbour with sailing monuments and a fascinating exhibition. The exhibition broadly follows the maritime history of Hoorn.
---
LeukeTip
Discover Dutch Cities - In 5 minutes your own city guide
www.leuketip.com