Welcome to Zwolle
Zwolle is a city with a rich history. Originally a trading city, the city was created thanks to its location on several waterways. The vivacity associated with the trade is still felt in Zwolle. Visit the various unique shops that the city is rich or discover the history of this Hanseatic city. The historical monuments and the Stedelijk Museum take you back in time.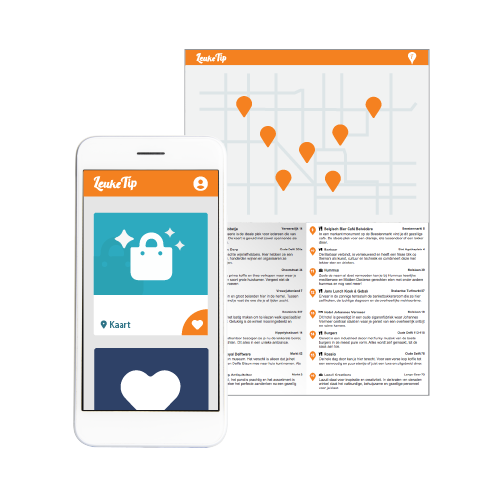 An unforgettable trip in Zwolle
Discover Zwolle together with LeukeTip. We believe that planning a city trip should not cost you time or stress. Whether you are looking for a last-minute visit or planning a complete city trip, together with locals we will show you the way in beautiful Zwolle. With a printed city guide or mobile in your hand, you can easily discover the nicest places and encounter unforgettable experience.
Start exploring with a ready-made city guide
What do you want to discover?
Hotspots you shouldn't miss
Here is mainly cooked with local, seasonal, honest and traceable products. Taste flavors from the region, artisanally prepared.
In the warm atmosphere of Restaurant Poppe, the chefs prepare delicious contemporary dishes in a centrally located open kitchen.
In one of the oldest streets of Zwolle lies this nice B&B where you can relax in well-kept rooms that are equipped with all comforts.
---
LeukeTip
Discover Dutch Cities - In 5 minutes your own city guide
www.leuketip.com