Welcome to Haarlem
Haarlem has everything you need for a fun day in the city. The old town is surrounded by canals and canals and is characterized by the many characteristic streets, monuments and one of the most beautiful squares in the Netherlands, the Grote Markt. There are plenty of special and unique shops to discover. In the field of art and culture, Haarlem also has a lot to offer, from well-known museums such as the Teylers Museum and De Hallen to hidden spots.
What do you want to discover?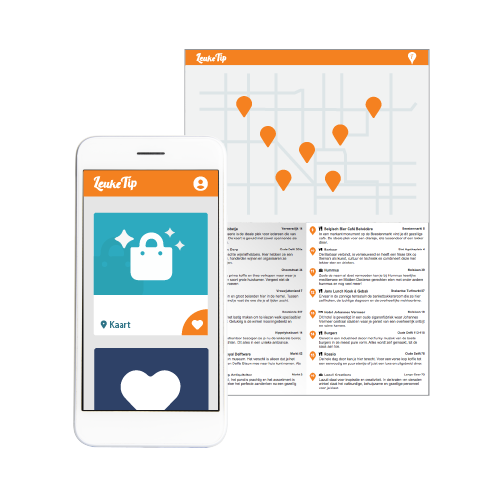 An unforgettable trip in Haarlem
Discover Haarlem together with LeukeTip. We believe that planning a city trip should not cost you time or stress. Whether you are looking for a last-minute visit or planning a complete city trip, together with locals we will show you the way in beautiful Haarlem. With a printed city guide or mobile in your hand, you can easily discover the nicest places and encounter unforgettable experience.
Hotspots you shouldn't miss
A store for the youngest. Discover the cheerful world in which wooden toys play the leading role. From balance bike to maternity gifts.
This museum of the mind depicts man in all its facets, especially those who deviate from the applicable standard in the Netherlands.
---
LeukeTip
Discover Dutch Cities - In 5 minutes your own city guide
www.leuketip.com