Welcome to Tilburg
Discover the versatile Tilburg. In the area of shopping and culture there is plenty to do in this North Brabant city. You just have to find the nice places in the city. For example, stroll through the streets just off the main street that guarantee many unique shops, boutiques and lunch and dinner shops. Let yourself be surprised by the unique museums in the city or relax in one of the cozy squares.
What do you want to discover?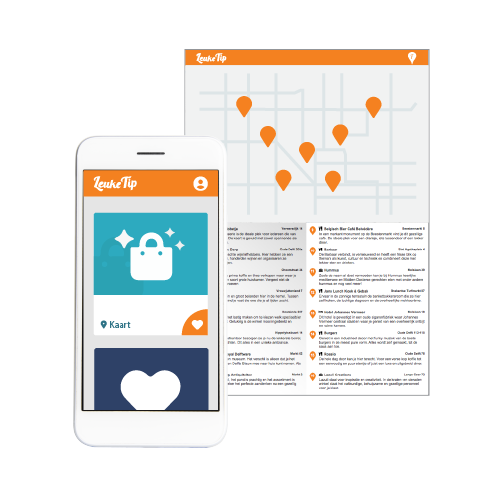 An unforgettable trip in Tilburg
Discover Tilburg together with LeukeTip. We believe that planning a city trip should not cost you time or stress. Whether you are looking for a last-minute visit or planning a complete city trip, together with locals we will show you the way in beautiful Tilburg. With a printed city guide or mobile in your hand, you can easily discover the nicest places and encounter unforgettable experience.
Start exploring with a ready-made city guide
Hotspots you shouldn't miss
Here you can find a lot of reading pleasure for everyone from young to old. Both the current offer as well as beautiful classics, regional and children's books.
For all kitchen princes and princesses, cookbook shop 63degrees is the perfect place to score interesting, educational and fun cookbooks.
The Textile Museum is a museum in operation. The former textile factory houses exhibitions in the fields of design, art and heritage.
---
LeukeTip
Discover Dutch Cities - In 5 minutes your own city guide
www.leuketip.com