Welcome to Tilburg
Discover the versatile Tilburg. In the area of shopping and culture there is plenty to do in this North Brabant city. You just have to find the nice places in the city. For example, stroll through the streets just off the main street that guarantee many unique shops, boutiques and lunch and dinner shops. Let yourself be surprised by the unique museums in the city or relax in one of the cozy squares.
What do you want to discover?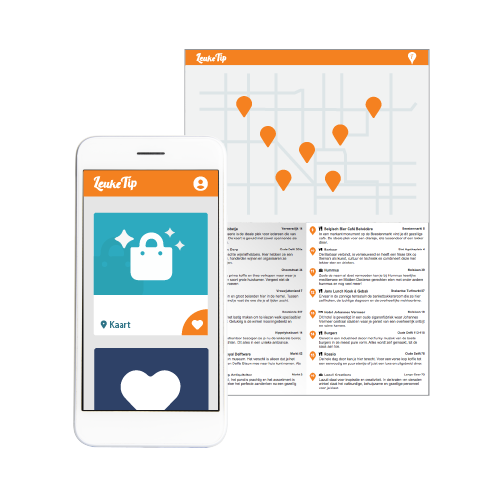 An unforgettable trip in Tilburg
Discover Tilburg together with LeukeTip. We believe that planning a city trip should not cost you time or stress. Whether you are looking for a last-minute visit or planning a complete city trip, together with locals we will show you the way in beautiful Tilburg. With a printed city guide or mobile in your hand, you can easily discover the nicest places and encounter unforgettable experience.
Start exploring with a ready-made city guide
Hotspots you shouldn't miss
Here you sit with your nose on nature. Thanks to exhibitions, you can learn everything about the life of plants and animals, with a nod to humans.
Every piece of clothing you find here is unique and made by owner Jolanda. Chances are that when you enter, you'll see her behind the sewing machine.
At Hostel Roots you can book an affordable, comfortable overnight stay in a casual atmosphere and stay in a private room or in shared rooms.
---
LeukeTip
Discover Dutch Cities - In 5 minutes your own city guide
www.leuketip.com